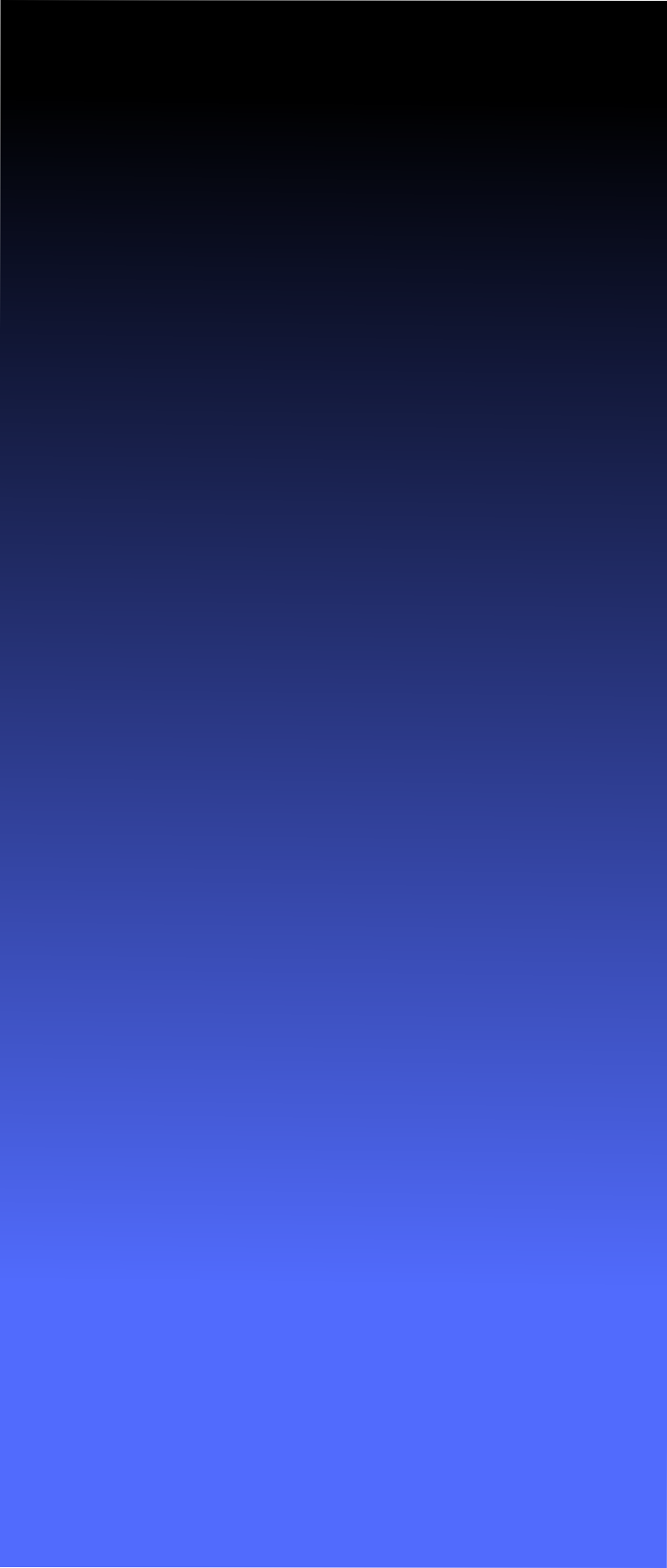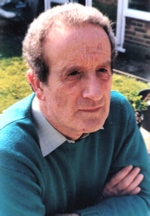 Internationally Respected & Acclaimed
MEDIUM & AUTHOR
9th June 1927 - 5th June 2016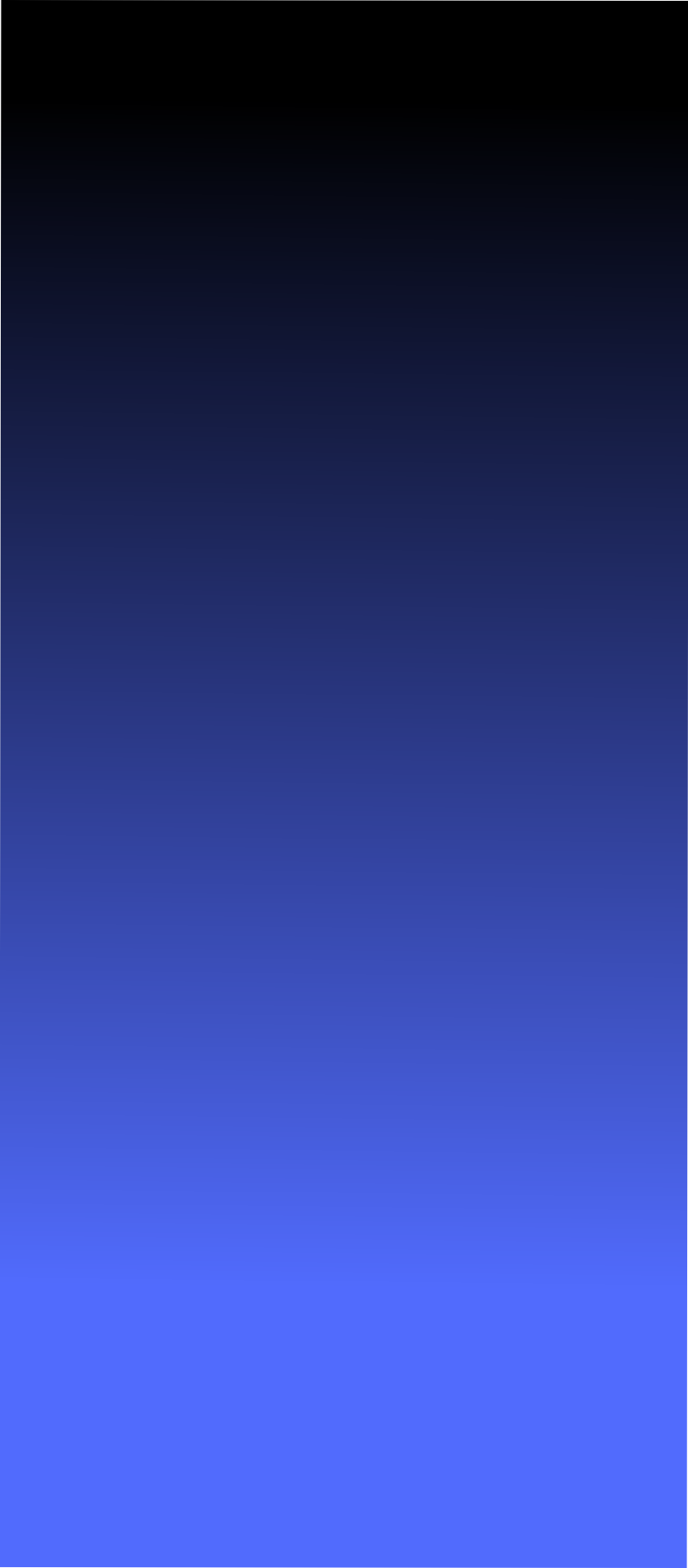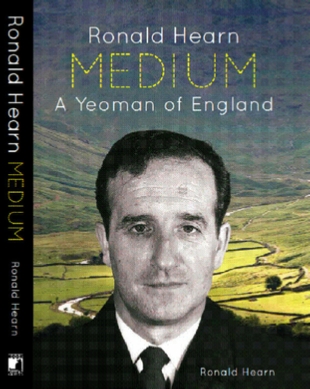 The Book
In this candid, thought-provoking autobiography the gifted and world-renowned medium Ronald Hearn gives a moving account of his extraordinary life. Beginning with his childhood in a working-class family in wartime London, he traces his development through National Service in India to a mundane job in a town hall and on to the startling, life-changing discovery of his psychic abilities and his decision to launch himself as a full-time psychic.
Hearn's mediumship has taken him all over the world and has brought him into contact with a wide array of people – from 'ordinary' men and women who have lost loved ones to colourful celebrities, like Margaret Rutherford, with a penchant for spiritualism. Hearn's astonishing gifts – most notably seen in his innovative practice of taped messages – have won him many admirers in the psychic community and his sensitive, subtle readings have given comfort and hope to many, as well as providing invaluable evidence of survival after death. What shines through above all, however, is Hearn's indomitable and humane spirit, his passion for life and his unquenchable desire to reach out to another world.
The Author
Author Ronald Hearn is an internationally respected and acclaimed medium.
Born in London in 1927 he first discovered his gifts at the age of 25 and quickly went on to build up a worldwide reputation for the unusual accuracy of both his private consultations and public demonstrations. He pioneered the use of tape-recorded sittings and has made numerous appearances on television and radio. He has published two previous books with Book Guild Publishing: The Little Dutch Boy and The Little Boy Who Listened. He lives near Clapham Common, South London.
REVIEWS
LIGHT-The Journal of The College of Psychic Studies
Summer 2012
This is a fine book in every way, from the high quality printing to the absorbing and fascinating contents. Ronald Hearn knew nothing of his psychic ability until he was 25 and this is a complete and rounded autobiography from his early life in North London and his time in the army intelligence corps after the war, to his unique mediumship and ground-breaking experiments in pre-cognition. The book is very well written and takes the reader through his encounter with a tiger in India, his humdrum local government job in the local town hall and his amazement in discovering his mediumship. He tells of his demonstrations, lectures and private readings, with extremely convincing examples of evidence and then takes us through the development of his unique tape-recorded communications for thousands of people he has never met. We read how he offered himself as a hostage to fate with his spectacularly successful pre-cognition tests with he undertook for the British and US press and several live US and Canadian TV and radio shows. Ronald Hearn recently discovered he is a direct descendent of William the Conqueror and pays tribute to the medium who described his Mother's ring as belonging to a descendent of French royalty which he was able to verify over 50 years later. This book by the medium who has arguably achieved more than the rest of us, can be unreservedly recommended.
Arthur Molinary, Medium
Review by Stacey Dawn Brody "Gemini 29"
New York, NY January 1, 2013
BRILLIANT, WELL WRITTEN, AND VERY REAL...
Ronald Hearn's life, starting with his childhood, in complete (but never less than wholly engaging) detail. He tells when and how he first feels his gifts and how he is affected by them, how his family deals with the news, how he is encouraged, and how he learns to use his abilities not for show or popularity, but for good. He seems like "an old soul" from his childhood: perhaps this is why he was given the gift. You know that he will grow up to be an honorable, honest, loyal, and good person. He devotes his life to helping others and bringing them comfort and hope through his mediumship. The book speaks of his childhood (as I've mentioned), through his teen years, through the diligent work he embarks upon to hone his gift, and through his life of service (including spiritual church work, world travels, television and stage work). This is one book about the life and work of a first class medium that you will treasure.
TESTIMONIALS
'Ronald Hearn is incomparable. He has no peers in his work of linking beyond this world. Fearless of challenge, proving scientific research, speaking brilliantly in public, he stands alone. It has been my experience to hear his public meetings,
many personal tape and private sittings, his work is void of trite clichés and fortune tellings. He demands to know of any inconsistencies, but there are none. Simple or complicated truths lie in Ronald Hearn's total dedication and solitary commitment and trust.' Norma M Williams, former leading lyric soprano
'Ronald Hearn, who I have known for many years, is a leading exponent of all aspects of psychic work. Not only is he a most remarkable clairvoyant, but also a brilliant speaker, an excellent teacher for psychic development and an accomplished writer.' Leonard Slark, former President of the Portsmouth Temple of Spiritualism
'When I attended demonstrations by mediums at the Spiritualist Association most were very good but the one who impressed me most was Ronald Hearn, when there would be a battle for seats with many being turned away. On occasions Ronald would pre-record his messages many weeks BEFORE the meeting, never having seen the audience, who sat in numbered, but unreserved, seats. His readings were astonishingly accurate, it was just amazing, and I don't know of anyone else who does or ever did this.'
Pamela Gale, actress and singer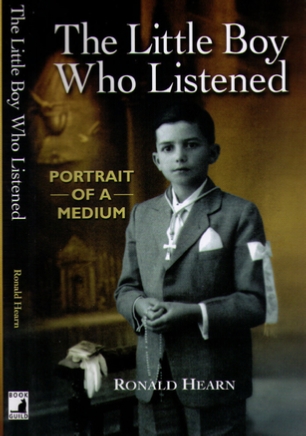 "Arthur Molinary is a larger than life character, a jolly man who tells a stream of jokes and amusing tales, and is not what one would imagine a Medium to be."
Gibraltar Chronicle, 28 September, 2004
"This is the story of a little boy who, as he grew into manhood, listened and learnt a lot in order to become an extraordinary Medium. It also, I hope, gives an insight into the mind of a Medium and into how communication with another world can take place."
"When Diana Churchill saw Arthur at the College, his first vision was of Hollywood studio logos. He told her she either had connections with Los Angeles or the film industry. She told him both applied to her. He told her he saw a man walking towards him: in one hand he had a bottle of whiskey and in the other hand a glass of the same. He said, 'This is your father,' to which she replied, 'It sounds like him.' In his mind Arthur was looking through an open door and seeing a lake where a boat with a fishing rod in it was moored. Her father was holding Arthur's arm and pushing him out the door towards the boat. Asking Diana if this made sense she said, 'Yes, if my father had something to do he would push you out of the house whilst still talking to you.' Arthur had no idea who her father was until he saw the whiskey bottle and then realized it was the great Winston Churchill. When she asked if he knew who her father was, he said 'yes' and then added, 'the government will get involved in Diana's death.' To which she replied, 'Why would they be interested in my death?' There was no explanation for this statement at this time but it could have been that Winston was forecasting Princess Diana's death, which happened a while later; they had family links."
Chapter 12 is titled The Mind of the Medium. It is here, as well as throughout the book, that the author, Ronald Hearn who is also a well known Medium in his own right, discusses many of the "how's and why's" of mediumship. These are just a few of his statements from the book along these lines:
"From my (Ronald Hearn) long experience in the psychic field I find that getting into the mind of a Medium is one thing, but to understand how each Medium works is another. It seems that most of them have different ideas and work in various ways. This is understandable since as individuals we must express ourselves in whatever way is best for our own unique approach to life, and the afterlife, in general."
"Initially I (Ronald Hearn) did see actual spirit forms and hear voices but it soon evolved into what is generally called mental mediumship where one receives impressions and knows what to say and do instinctively."
"Although he (Arthur Molinary) has been labeled as a 'medium', 'psychic' and 'clairvoyant' he does not think of himself as any of these but simply as a listener who pays attention to his own thoughts and feelings."
"Arthur has told me that when he is going to sleep, if he hears the twittering of birds or is conscious of a cat or any other non-human, he becomes aware of their 'language' and they bring messages. On one occasion a bird said, 'I've got no water,' whereupon he got up to discover there was no water for his pet bird."
"When Dorit Chomer LLB (Hons), a lawyer, visited the College (where Arthur did his work) for the first time, she was in for a big surprise……Her first words to Arthur were, 'So, mister, let's have some proof!'…..The next 45 minutes had Dorit sitting on the edge of her seat in a mixture of disbelief, shock, and amazement. She instantly felt she was prepared to sit on Arthur's doorstep and see him every day. To Arthur it was all in a day's work, but to Dorit it had changed her life."
Front Cover, Click picture to enlarge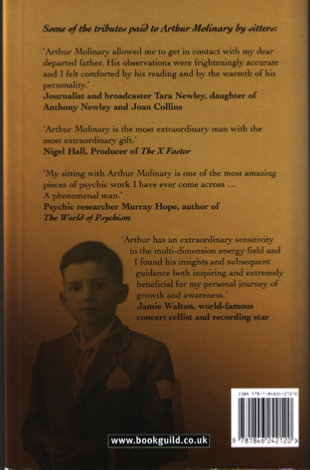 Back Cover, Click picture to enlarge
The Little Boy Who Listened:
Portrait of a Medium
By
Ronald Hearn
Contents
Prologue........................1

Early Days......................9

Good Advice from Anna Neagle...21

Wendy: A Testimonial...........33

The London Spiritual Mission...43

In Gibraltar and the Princess..57

Wormwood Scrubs................65

Enduring Love..................75

Anne Shelton and 'Absent Friends'.......................81

Psychic Arts in the College of Psychic Studies................89

Gibraltar's Tercentenary and Cheryl Barrymore...............97

The Mind of the Medium........100


Review from the Journal of the College of Psychic Studies, London July 2009
The medium portrayed here is not Ronald Hearn, as the title and cover might suggest, but his friend, colleague and former pupil, Arthur Molinary, one of the longest serving and most in demand of the College's mediums. Born on Gibraltar to Italian and Spanish parents, he came to England in 1954 and began his working life not as a medium but as a bookbinder and part-time waiter. He was 'talent-spotted' at a private gathering by Hearn, who tested him and recommended him to the College where he has remained since 1985.
His career has been full of encounters with the likes of Princess Margaret, Anna Neagle, Diana Dors, Anne Shelton and—somewhat surprisingly—Reginald Kay. Several of his readings with less-known sitters are described in detail, and of particular interest are Hearn's accounts of Molinary's use of symbols, such as an image of a packet of K cereals representing the name Kay. 'The people on the other side', he writes, 'appear to use our memory bank as their "dictionary", from which they choose the appropriate images and impressions when communicating.'
It is insights such as this that makes this book stand out from the usual medium biographies. It is a generous tribute from one medium to another, whom he describes as 'one of the finest psychics I know'.
Guy Lyon Playfair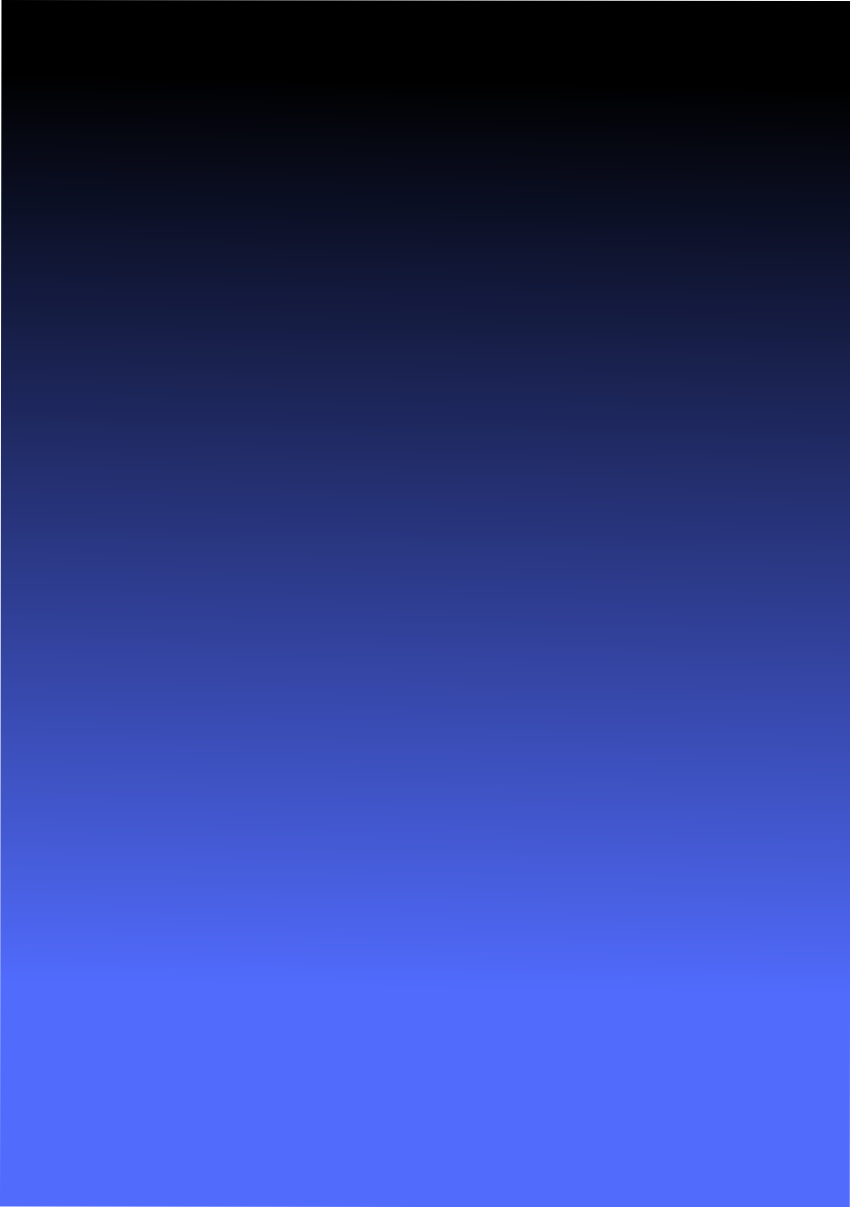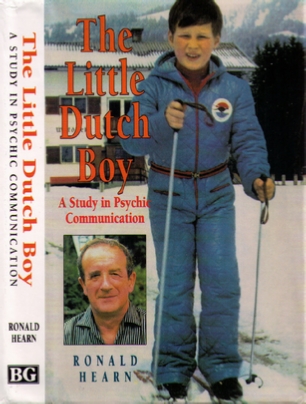 Front Cover, Click picture to enlarge
Back Cover, Click picture to enlarge
In The Little Dutch Boy Ronald Hearn tells the story of an extraordinary boy named Pat who died of leukemia at the age of 10 and the readings he did for Pat's parents after their son's death. The accuracy of Ronald's readings for Pat's family proved beyond a shadow of a doubt for them that Pat still existed in some form. In Chapters 1 & 2 you will meet Pat, his parents, and his sister and learn how brave Pat was through the years of illness prior to the diagnosis and then how heroically he lived his life as the leukemia slowly claimed his life. In Chapter 3 titled The Medium's Methods Ronald will share with you how he does his work, which he calls mental mediumship, and his use of a technique he pioneered called tape-recorded proxy consultations. You can learn more about this in the succeeding chapters where Ronald reveals the information he received from Pat during 15 of the tape-recorded consultations and the verification from Pat's parents and sister about the messages Pat gave Ronald for his family. One of the things Pat continued to do after his death through Ronald's readings, which was easily recognized by his parents, was to show his great sense of humor. In the final chapter Ronald discloses more of the ways in which he works as a Medium, discusses science and scientists and the afterlife, and gives food for thought to skeptics. What rings true throughout this book is Ronald Hearn's set of high ethical standards that he applies to his work.
EXCERPTS
"….for it appears that where communication with the Other World is concerned, distance is no object……Perhaps the only difficulty I find in communicating is the time factor. …….The other world could be described as being in a state of timelessness, even in a state of suspension."
"…if I can contact a Loved One who has passed on, then apart from communicating details concerning themselves and their earthly lives, they will also want to offer advice and guidance to those left behind and thus attempt to give some indication of future events. It could well be that from where they now are, the departed can see farther ahead than we can. They have more of an aerial view and can see at least a little way ahead.
(Perhaps) for them everything is seen as though it is happening now, whereas for us everything must have a past, present, or future tense and that is where the difficulty arises. Any Medium can only do their best to interpret accordingly……For me the main objective is to get evidence of survival."
"Only if the things mentioned (in the taped-recorded readings) are correct, can they be assessed as evidence. We should also note the timing at this point, because Pat had said that (his mother) Susan was doing something with apples right now, and we have learnt that an apple pie was in the oven at the time of the tape's arrival. This could be mere coincidence, but when we study the whole pattern of communications, we find that it happens all too often to be coincidental.. Such is the closeness and the awareness of this little boy whose love for his family is so strong that he tries to share everything with them."